Cocoa Crusade - Game Design I
A downloadable game for Windows and macOS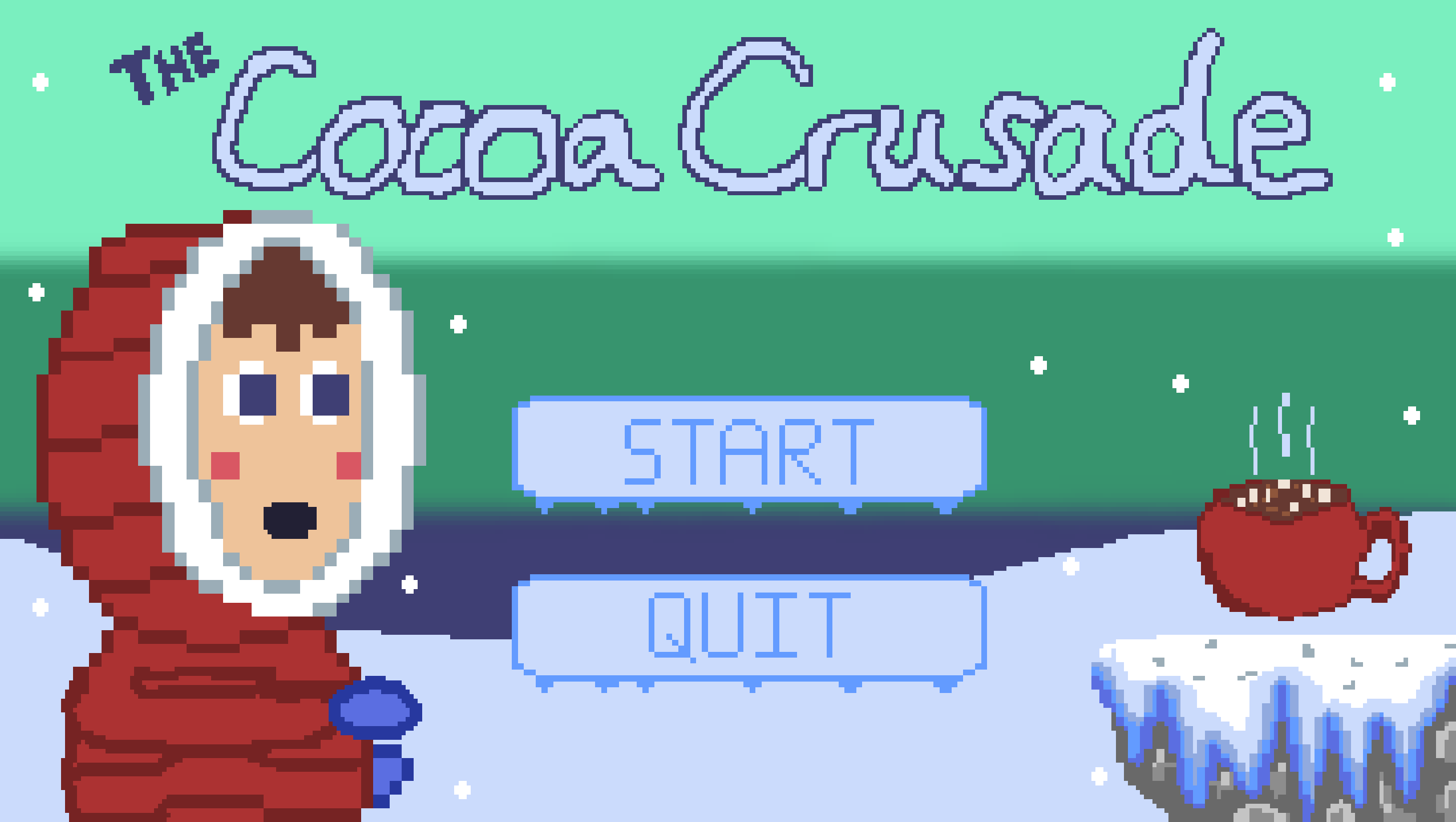 Cocoa Crusade is a 2D platformer about finding a way to stay warm for the holidays.
Made for final boss of Game Design I!
Use WASD to move around, the rest of the controls are explained in-game! Some debug notes: R to reload scene if the player gets stuck, P to skip ahead a level in order to catch up with yourself if you want to skip!
SFX were created with https://sfxr.me/.
Music from Youtube: